Introduction to CRMs – And Why Your Business Needs One
If you're anything like us and many businesspersons, you have likely had to dig through your email inbox a time or ten to search for information for a particular, useful contact. Whether you have yet to invest in a customer relationship management (CRM) software or have an outdated or useless platform now, you need to consider getting a new CRM for your business.
In the end, you will save time, your team will save time, the CRM can do a lot of the automated work for you, and can make end-to-end decisions simpler from day to day.
CRM platforms (in which you can read dozens and dozens of reviews of the world's best here) allow businesses small, medium, and large to interact with people, partners, vendors, potential clients, existing clients, and more. This software allows you to maintain an organized record of everyone you come into contact with as well as a great relationship for long-term branding, marketing, and reputation.
This allows you to take advantage of the benefits nearly immediately — from the now to long-term business projections. Keeping in touch with partners, vendors, clients, customers, and potential customers is a huge part of establishing a good business and personal relationship that will help to establish your business as professional and trustworthy (not to mention efficient).
Many CRM softwares these days are cloud-based, which means you can get started immediately and you won't have to worry about having a software installed on-premise (or the huge costs associated with that). Cloud-based solutions are great because they are cheaper, they don't cost anything to maintain on your part, updates are automatically implemented, you can take your CRM mobile (and even off-line in many cases) on your smartphone or tablet devices, and much more.
In fact, not only is flexibility and functionality a huge plus with modern, cloud-based (web-based) CRMs, but you can access it from anywhere, in any browser with an internet connection. Your data is always backed up automatically so you don't have to worry about data or information loss. You can allow your team to become users and you can keep track of their work as well, in one central platform. Also, many CRMs these days offer more than customer service options — many include marketing platforms (email marketing, social media), branding, analysis, and other additional packages.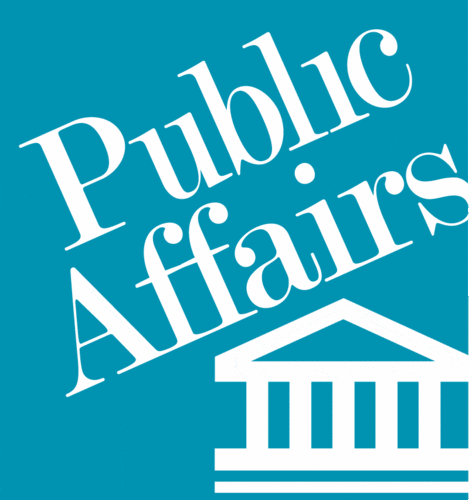 Public Affairs
Now that you know a little more about CRMs and how they can benefit any business — we at crmsoftware.org realized that there weren't any CRM platforms built specifically for the needs of public affairs professionals — until now!
Before explaining who the new CRM on the block is, it is important to note that there are an incredible number of CRM platforms out there for general use, broad usage, sales, finances, legal / litigation, real estate, marketing, technology, SMBs (small-medium businesses), and many other specific industries and general use.
There wasn't, however, a CRM that fulfilled the needs of an important industry that has a crucial need to keep track of a massive amount of people: Public Affairs.
Quorum Analytics
The intelligent folks at Quorum Analytics have decided to fill the gap in this area of customer relationship management software and they have used their DC-based startup which is well-known for legislative tracking software, to create a new product called "Quorum Stakeholder Engagement."
Also called Stakeholder Engagement for short, this CRM was created by Quorum Analytics to service the Public Affairs industry. It takes the information that is traditionally scattered in old email threads and in spreadsheets and puts it into a central location, says Alex Wirth, co-founder of the company. "We've built a platform that facilitates efficient workflow and maintains your team's institutional knowledge."
Having a dedicated CRM for the public affairs industry is huge — this type of organization can really change the efficiency of a company and through the 'trickle-down' effect, can end up making workflow easier and make communication more consistent and easier to accomplish with individuals that a public affairs team is in contact with.
The CRM platform isn't just for organization, however — this CRM features additional tools such as "Quorum Outbox," which gives the user(s) the ability to send personalized emails to stakeholder via HTML templates. The goal of this CRM and communications tools is to help public affairs teams organize their information and stakeholder contact information — in addition, with the additional tools given in this platform, they can interact and strategize around that information, which can make all the difference in the world when approaching a contact.
Public Affairs Industry Needed a Dedicated CRM
The industry of public affairs is not one that can use a general CRM — it really did need its own industry-specific software and up until Quorum Analytics, there was no company creating the right software.
Wirth expanded upon this, saying that "most of the public affairs professionals in our target market are not currently using a CRM. The most common thing I've seen is people using an excel spreadsheet where they list their stakeholders and then keep track of them from there."
This means that since no CRM was doing the job that public affairs professionals needed, that they just went without a CRM platform completely and relied on spreadsheets and manual searching to get their work done.
Not only is using a CRM for public affairs an upgrade, but since this CRM was created specifically for the industry, you will find that its functions, features, and tools will always be useful and intended to take on the challenges and exact needs of the industry.
The Quorum Stakeholder Engagement CRM platform integrates with Quorum's existing software products as well, which means that "public affairs teams can keep all of their stakeholder engagement efforts with elected and not elected stakeholders in the same place," Wirth stated.
Conclusion
This CRM can benefit those in the public affairs industry who don't currently have a CRM or are looking to get one that was created for this specific use. While many PA companies have had to use spreadsheets or have tried to adapt a sales or marketing CRM for their use — these are not solutions that work and can have an even worse impact on your company than doing things manually.
Now that Quorum Analytics paid attention to client needs, this CRM is available for the industry — you get rid of your ill-matched CRM or your Excel spreadsheets — this Public Affairs CRM is ready to make your job easier, more enjoyable, and way more organized.
Quorum: https://www.quorum.us/

Read Next
Greenrope All-in-One CRM: Review
Take Your CRM to the Next Level: Integration, Personalization, and Customization are the Keys to Success
Capsule – A CRM That's Easy to Swallow: Comprehensive Review
http://www.crmsoftware.org/wp-content/uploads/2017/03/3a7e6fa.png
220
646
crmsoftware
http://www.crmsoftware.org/wp-content/uploads/2016/06/CRMSoftware-Logo.png
crmsoftware
2017-03-19 23:14:38
2017-03-20 00:17:36
New CRM for Public Affairs Teams - by Quorum Analytics